Authentic bavarian show from Germany

Bavarian artists for your business event

Bavarians are notorious for their wild parties and their thrilling live music and their bavarian shows. Every year, the Oktoberfest in Munich attracts hundreds of thousands of people from all over the world, as they "schunkel" and dance in Dirndl and Lederhosen to bavarian brass music and the oomPah sound.
The Lausbuba (which is bavarian slang for rascals) are an original oktoberfest band from Bavaria and one of Germany's top oomPah bands that bring the real Hofbrauhaus feeling of Munich to you! Their authentic bavarian show guarantees great fun (or "Gaudi" as the bavarians say), with traditional bavarian music and cheeky bavarian humor as they turn your event into an authentic Oktoberfest – all over the world!
The wildly acclaimed brass band consist of two to four german artists from bavaria and beer barrels full of bavarian charm. At every bavarian Show the German musicians will play their traditional instruments like the trumpet, accordion, tuba, guitar, saxophone, keyboard and sing in fluent English and German. Depending on the size of your bavarian event you can book the band as a duo, trio or quartet with female singer. The bavarian band has been a reliable german entertainment act for many years and has made appearances on bavarian shows, big corporational events and national and international beer festivals.
If you are looking for the original Oktoberfest vibe for your event – those Bavarian boys know what to do!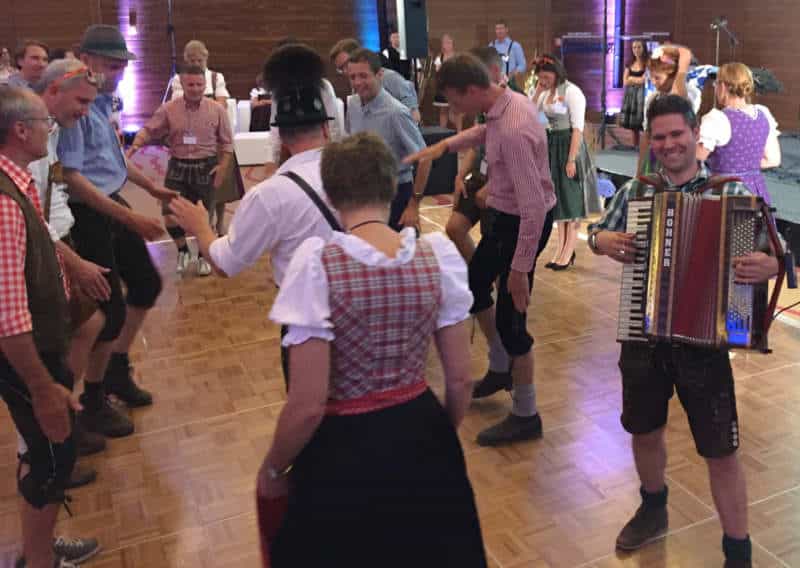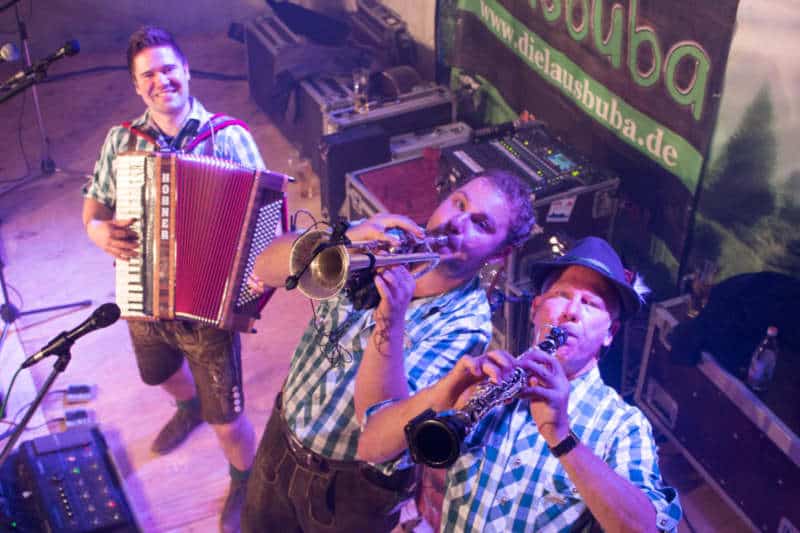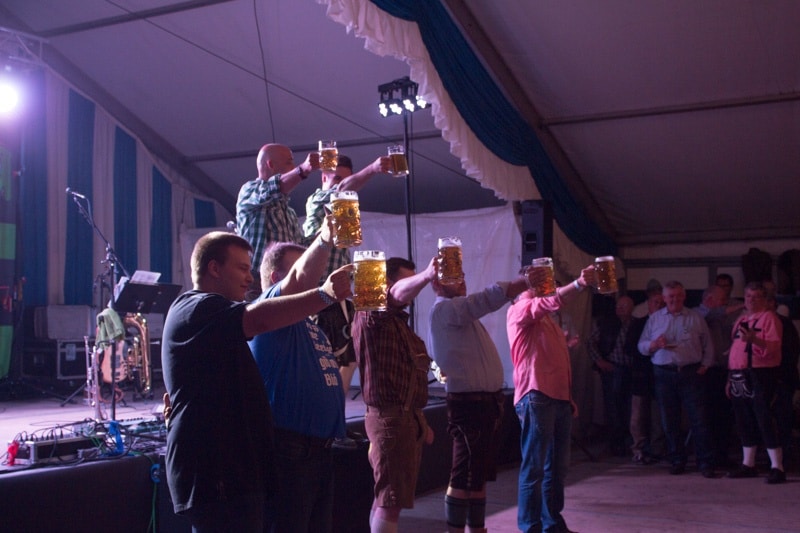 Traditional bavarian music with oompah sound!!
A traditional bavarian event with the Lausbuba always includes a broad musical repertoire that that will sweep the audience off their feet (quite literally as all the dirndl spin over the dancefloor):
From polkas, marches, waltz, thrilling folk tunes, yodel, golden oldies, party hits of the 80s to today, Katy Perry, AC/DC, The Black Eyed Peas or The White Stripes – the bavarian artists are professional party entertainers that play the songs the audience's wish for and guarantee energetic bavarian live music and (Apres Ski) party hits that will have everybody dancing in no time!
Music and fun with a thrilling Bavarian show!
The Bavarian oktoberfest band offers an interactive Bavarian show-element that excites audience with typical bavarian humor! Whether they are hosting traditional Bavarian party games or teaching the audience the notorious chicken dance. From "Masskrugstemmen" (beer pitcher stemming), "Fingerhakeln" (Finger wrestling) to a "Miss Dirndl or Mister Lederhosen competition" – each show is unique and will be tailored to your Bavarian event!
Typical German band for your beerfest!
Whether you're planning a bavarian event in Munich, Zurich, Wien or Tirol, Amsterdam, Paris, Berlin, London or Dublin. The charming bavarian artists celebrate their Bavarian roots wherever the Alphorn calls them!
The german artist from Bavaria travel nationally and internationally (Europe, Asia, America,… ) and are happy to perform at all kind of events and in different formations.
Whether you want a bavarian stage show or you want to book the Bavarian band as a walking band, whether you want a female singer, a show with sound system or a simple acoustic set:
The energetic young musicians adapt to all circumstances and their bavarian show is the perfect german show act for bavarian themed events.
If you are planning a bierfest, a corporate event, business party, birthday party or a wedding reception in bavarian style – the professional Bavarian artist will guarantee a thrilling live show with authentic Bavarian music and traditional German party highlights.
The Lausbuba Party band for your Bavarian event:
A Bavarian show with a special mix of traditional Bavarian music and modern party entertainment that turns your event into a unique and unforgettable Bavarian experience!
Click here for any inquiries or browse through our website. The Lausbuba Party band from Germany is looking forward to hearing from you!